Come&See Italy Luxury
Come&See Italy offers you luxury services of the highest quality.
We have over 30 years experience in this sector, which has allowed us to respond to our customers feedback to ensure a flexible and adaptive experience and improved quality service. Our luxury tourist services are in great demand as shown by the many appreciative testimonials received.
Each service can be customised to your wishes and needs.
If you want a luxurious, tailor-made service then choose Come&See Italy's Luxury Tourism.
Discover our proposals and the most requested services below!
All our services:
1)Transfer with luxury cars and luggage transport

C&S Tour Operator offers all types of transfers in Italy and Europe with luxury cars and private chauffeurs.
In addition to their own vehicles, our personal highly qualified drivers (NCC) work exclusively with Come&See Italy, and can provide services on request in a foreign language.
The services are guaranteed daily, with reservations, even at the last minute, on every possible destination.
2) Rental


We offer the possibility of renting sumptuous means of transport. You choose how to move, we put cars, minivans, planes, helicopters, boats and yachts at your disposal.


Discover our exclusive luxury and sports tours:

3) Luxury Tours

Helicopter tours

A unique experience like you've never seen before: helicopter holiday in Italy.
Discover the itinerary map that we have prepared for you among the best cities in Italy, flying by helicopter and admiring the Italian territory with stops in luxurious villas on Lake Garda and in particular, cities such as Venice. You will find yourself visiting cities of art, such as Florence and Rome, tasting the products of Italian quality and excellence such as the Tuscan DOC wines.
Spread your wings and fly with us!




Choose your destinations
Customise your tour according to your needs and desires. Let yourself be inspired by the fantastic destinations throughout Italy. Fill your eyes with spectacular aerial views of important cities of art such as Rome and Venice. Get to know romantic Venice and Naples or Turin, Milan, Bologna, Bergamo and Verona. Our helicopters take you to discover the most fascinating natural places and offer such destinations as the islands (Sicily, Sardinia), Lake Garda, the Amalfi Coast, the entire Chianti area, Montalcino, Montepulciano and Val D'Orcia, where you can taste the most prestigious wines.
Tours can range from a day to a multi-week vacation.
Discover our tours now!
Do you wish to propose to your loved one in a special place of your choice? With us you can also organise a wedding proposal by helicopter flying over Bella Italia, is there anything more romantic?
Organize your honeymoon or your marriage proposal by helicopter!
Contact us for more information, we will be at your disposal for every detail.

Example of Luxury Helicopter Vacation
day 1: Milan and Lake Garda
day 2: Venice
day 5: Florence
day 6: Chianti area
day 7: Rome
day 9: Island of Capri
day 11: Return to Rome
Contact us for more details.
Yacht Tours
Enjoy the extraordinary experience of a holiday on a yacht. Imagine your own luxurious floating villa on the sea where you can enjoy its comforts. You will be able to enjoy the sun on the bridge every day, while you travel and move to reach the destinations of your choice. Our luxurious yacht will transport you to interesting and engaging places, to savour and enjoy all the products of Italian quality and excellence.


Tours can be one day or up to weeks or months of vacation. You can choose between various types of boats according to your needs: Yacht, Sailing Yacht, Catamaran.
All destinations in the Mediterranean Sea are available.
Contact us and we will help you organize your itinerary.
Here are some ideas for your Yacht Tour:

Tour n.1
day 1 : Elba Island
day 2 : Amalfi Coast
day 3: Island of Procida
day 5 : Aeolian Islands
day 7 : Sicily
day 9 : Sardinia
day 11: return
Tour n.2
day 1 : Sicily
day 2 : Aeolian Islands
day 4: Sardinia
day 5 : return
Hot-air Ballooning flight

Enjoy a magical balloon ride and the wonderful Tuscan landscape!

Upon landing, a tasty breakfast and a sparkling toast to celebrate your "baptism in the air" plus a certificate of participation!
The tour includes: Flight with captain on board, breakfast, toast and flight certificate.

4) Exclusive sports

Golf in the Tuscan hills


Relax and enjoy playing one or more rounds of golf with your friends. The green meadows and the warm sun of the luxurious Tuscan plains will make your experience pleasant to the heart and eyes.
We have selected for you the best golf courses in Tuscany and we have chosen the dedicated offers with care and attention.

Remember that you can combine your golf experience with wellness packages, horse riding, bike tours and other experiences you may like that you can be found on our website, you may also enjoy our transfers with luxury cars and private drivers.
Contact us to find out more.

Parapendio
Are you looking for special emotions?
Paragliding is the representation of lightness and freedom. Thanks to our tutor who accompanies you, you will be able to rise in the air and fly carried by the warm air currents. Enjoy the view from above and very slowly and calmly return to the ground. Come and try in complete safety and jump in with us.



The tour includes: Tandem, equipment.


Our guide takes you on unique adventures between rivers and woods. You will be able to go up the canyon in complete safety thanks to our equipment. Explore the splendid and fascinating nature of the Apuan Alps by climbing its rivers and slopes alongside our guide.


The tour includes: Expert guide, equipment.
Explore the Tuscan hills in search of the precious "diamond of the woods", a local guide and trained dogs will help you find it. Learn everything there is to know about Tuscan truffles and discover its secrets and many curiosities.
At the end of the hunt you can enjoy your delicious truffles in a typical lunch to savour the truffle in all its forms.

The tour includes: truffle hunting, guide, trained dogs, explanation of everything there is to know about truffles: their biological cycle, habitat, secrets and curiosities.
5) Luxury Day Spa & Wellness

"Commitments, things to do, work, family…
Too much stress?"
Stop! Now you can relax, here we are!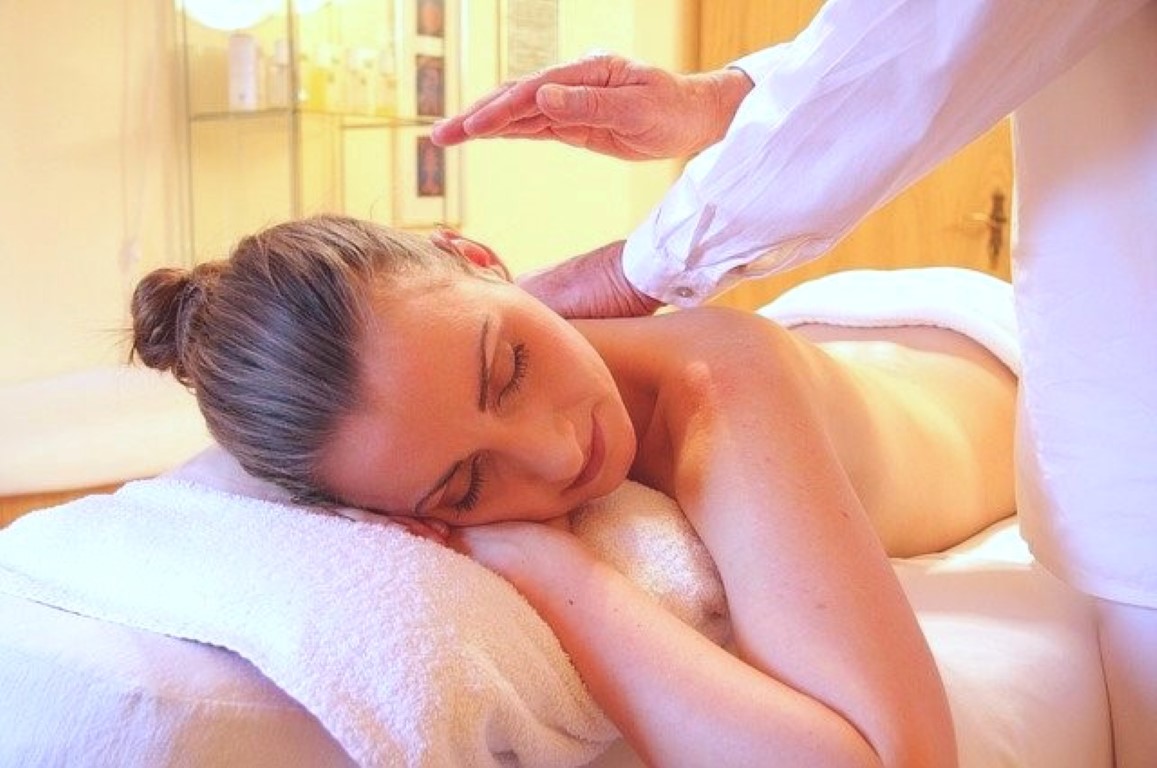 Let yourself be pampered by our dedicated spa services in Tuscany including wellness programs, relaxation massages and swimming pools. Spend relaxing days away from any type of stress, dedicating yourself to yourself and to the well-being of your body and mind.
* Tell us how many days you want to dedicate yourself to relaxing in Tuscany and we will organise the itinerary that's right for you or discover our offers.

6) Private Chef

Perfumes, spices, recipes…culinary art. Longing for good food and typical Tuscan home-made cuisine?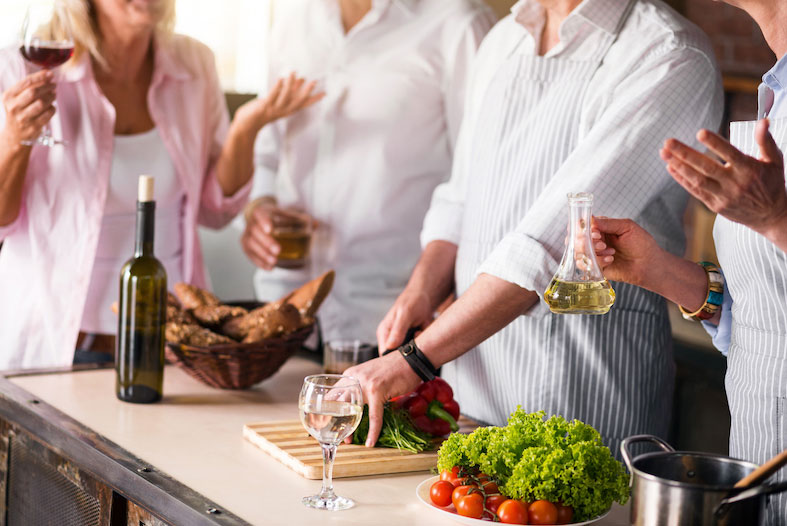 Our Chef is available for culinary experiences, birthdays and private parties, cooking and pastry-making courses in farmhouses and villas in Tuscany. Learn the recipe of the famous Tiramisu, handmade cakes, pizza and homemade pasta such as tagliatelle, ravioli and gnocchi.
You will immerse yourself in the Italian culinary culture, learning its history and its secrets which, once learned, you will always carry with you, bewitching and surprising friends and relatives at dinner!
Contact us to have the Chef available.
7)  Private Villas in Tuscany

Possibility to book the most beautiful Tuscan villas for your private parties, romantic dinners or weddings. Dinners and happy-hour in the Villa. 
To discover our packages click here.


8) Wine Experiences


It is known that Italy is the sweet homeland of good wine.  The excellent DOC wines, found in particular in the Tuscan Region are worthy of note.
We at Come&See Italy have chosen three wine itineraries that are in great demand and appreciated by our customers, accompanied by tastings of various types of wine, extra virgin olive oil and typical Tuscan products such as salami, ham, pecorino, cantucci and vin santo.

Our Sommelier will guide you in the tastings and let you try our refined selections of wines from excellent wineries such as Chianti and Brunello.
To discover the routes click here.
9) Personal Trainer

We at Come&See Italy leave nothing to chance!
We know that even on vacation it is good to take care of your body, always keeping it in shape and in good health.

Our personal trainer is at your disposal, accompanying you step by step and giving you useful advice on what to do and what to eat to always stay in shape, without missing out on the dutiful "holiday cheats"!
Our personal trainer will prepare a workout designed just for you, following your rhythms and showing you the right exercises to reach your goals.
Request your Personal Trainer.


10) Personal Shopper

"I would like to buy everything but…how to choose?!"

Shopping help? Our expert personal shoppers know exactly what to recommend based on your needs. They will let you know the typical products of the area, the most famous brands and everything that should not be missing from your suitcase, such as, souvenirs, gifts for your friends and family, and that little extra for yourself !
Personal Shopper on request.


Extra Service

Each of our Luxury services can be modified and packaged ad hoc for our most discerning customers. We are happy to help by creating a tailor made experience at your request.
Contact us and one of our consultants will help you customise the service dedicated to you.
Our luxury services await you, don't miss them! Enjoy the experiences with us.
We remain at your disposal for any information, contact us on Come&See Italy.