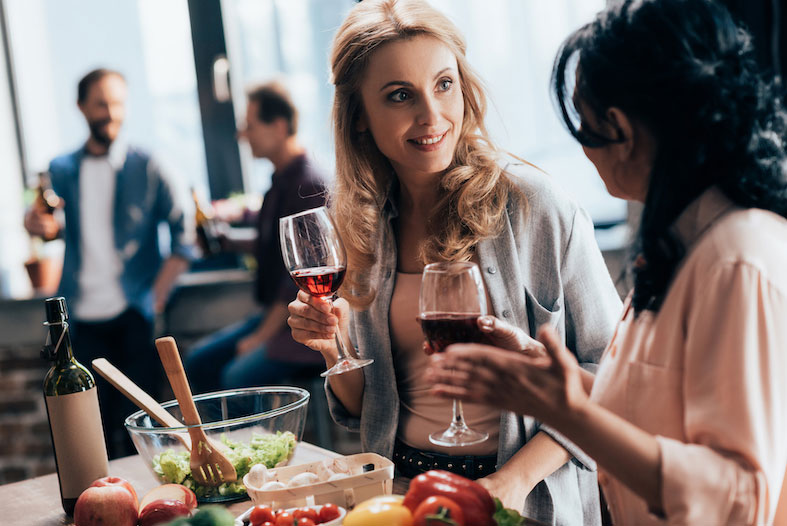 Incentive and Team Building activities are essential in developing a strong sense of belonging and collaboration within a work based group. On the basis of our vast experience, we consider our Tuscan dinner with local speciality tastings, an effective team building tool, in a relaxed and beautiful setting, team relationships can thrive.
The "wow" effect is guaranteed by the location, panoramic views, food and wine.
TEAM BUILDING TIME
Within the relaxed setting, with colleagues at ease, opinions and tasting experiences can be shared. An interesting aspect emerges in fact, of differing taste buds and varying abilities to decipher smells and ingredients of the wines and olive oils.

Managed by an experienced coach, team members are encouraged to chat about their tasting experience; in doing so, learning to listen and engage with each other. This compare and contrast tool, is useful in building an atmosphere of trust within the group.
WINE TASTING EXPERIENCE
During the dinner, our Wine Instructor will introduce the tasting menu of which there are fourteen samples, which include wines such as: Vernaccia di San Gimignano, Chianti, Chianti Classico, Brunello di Montalcino, Nobile di Montepulciano and four Supertuscan reserve wines, also included are three types of extra virgin olive oil, a balsamic vinegar reserve and to finish a local dessert wine.

During our Tuscan dinner and wine tasting experience, we explore subjects such as  winemaking techniques, a "Drinking Etiquette", analysis of smells and our senses, taste buds and food/wine matchings. And then, once everybody is enriched with flavours and knowledge, we begin the Competition!
THE COMPETITION
Smaller teams are formed and with the help of our sommelier, the teams have to guess the type of wine and the correct food pairing.
Who gets the most points wins! The prize for the winning group are three bottles of wine, produced by our farmhouse.

THE MENU
It's impossible to forget the menu, composed of Antipasti, a starter and main dish, followed by dessert. For the antipasti, we begin with mixed cold cuts, sheep's cheese and "bruschetta" with tuscan olive oil and vegetables.
For the starter dish there is the choice of truffle lasagne or the typical "zuppa toscana ribollita", made with vegetables grown and collected from the farmhouse garden. For the main dish there is roast meat with vegetables and for dessert a delicious vanilla ice cream with balsamic vinegar, again produced in the farmhouse. 

We have observed many times how an experience such as this, encourages a strong team spirit and better communication.
Generally our clients are furnishing producers, services distributors, and companies within the fields of engineering or financial consulting.
If you enjoyed this article, subscribe to our Newsletter and continue to follow our social channels: Facebook, Instagram and YouTube, where you'll find news and tips about our experiences in Tuscany, or check out some of our tours in the Special Offers section.
Thanks for the attention, we look forward to meeting you!