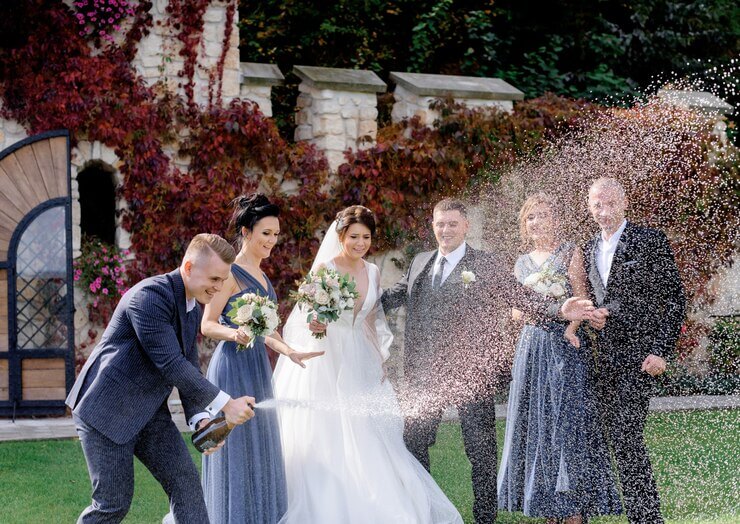 It's your wedding, you don't have to worry about anything, we will also take care of your relatives!
Attending your wedding in Italy will be a dream come true for them too and if you manage to get them to arrive a few days before or after the wedding with us they will live unforgettable experiences around the wonders of Tuscany.


Take the relatives with you and entrust them to our expert guide who will show them the most beautiful places, including vineyards and luxury villas and will make them taste typical Tuscan food accompanied by the famous Chianti or Brunello DOC wine, so as not to make them forget these important days for all of you.
Our tour proposals for relatives:
1)Wine Tour:


This is a wonderful experience for those who want to combine good Chianti Wine with relaxing in Tuscany! We have selected a boutique winery for you, situated over the small medieval village of Leonardo Da Vinci – a quiet place with a stunning view over the vineyards and olive groves.
We will start our Chianti wine experience with a wonderful drive along the Tuscan countryside. After our arrival in Vinci, you will have time to discover the enchanting atmosphere of the medieval village and the museum with Leonardo Da Vinci's incredible machines and inventions.
Then we'll continue to the local farmhouse and Wine Boutique where you can enjoy the quiet life of Tuscany with the owners and a guided tasting with our expert sommelier. There you'll taste their best CHIANTI wines combined with bruschetta with extra-virgin olive oil and fresh tomatoes, salami, pecorino cheese and prosciutto ham. Sweet dessert wine with biscotti will be served at the end.
The hospitality of the owners and the abundance of wine will make you feel at home. For wine lovers this is not only a tasting, but a chance to savor and enjoy the prestigious Chianti DOCG Wines.


2)Five Lands Tour:


Discover in an easygoing and flexible way one of the most amazing and enchanting Ligurian landscapes in the world. The Cinque Terre – "Five Villages" are declared by UNESCO as a World Heritage and have unique flora and spectacular coastline of the true Italian Riviera. We will reach the picturesque Cinque Terre driving along the coast. You will have the chance to admire the sea and take the most beautiful panoramic photos of the villages with their colorful houses and rocky coast.
We'll stop and visit the most characteristic ones: Manarola with the boats parked on the street and Vernazza, the tiniest one, with the ancient case-torri and finally the biggest fishing village of Monterosso. Once you arrive in Monterosso there will be free time for lunch and our tour leader will suggest to you the best place for a delicious lunch in a typical local restaurant. Monterosso is famous for the beautiful beaches and of course you'll have plenty of free time for shopping and relaxing by the beach.
3)Florence Tour:


Explore on foot the most beautiful Renaissance capital in the world: Florence. We'll pass nearby the Franciscan Basilica of Santa Croce (where Michelangelo, Machiavelli, Galileo and many other famous people are buried) and then after a pleasant guided walk on the left side of the Arno River we'll reach the wonderful Piazza della Signoria. Prepare yourself to be truly amazed by one of the most charming squares in the world! You will admire the imposing Palazzo della Signoria or Palazzo Vecchio, as well as the statues and sculptures by Cellini, Giambologna and Ammannati adorning the square, and the harmonious Loggia della Signoria. Few minutes to recollect your emotions, before going inside the nearby Uffizi Gallery. For you, a guided tour of the famous Uffizi Gallery where we can admire superb works by Cimabue, Giotto, Masaccio, Botticelli, Leonardo da Vinci, Michelangelo, Raphael, Titian, etc. The guided tour ends inside the museum, enabling you to explore a little further on your own.

4)Pisa Tour:


Easy and nice walking tour of Pisa. Our expert tour guide will tell you all the secrets about the Leaning tower, one of the 7 miracles in the world on Piazza Dei Miracoli (the Square of Miracles), and you'll really understand why it's leaning. There is so much to know about the Duomo/ the Cathedral, magnificent masterpiece of Romanesque style, the pulpit of Giovanni Pisano and the unique and biggest Baptistery in Italy. But Pisa is not only "the Square of Miracles". The tour we'll continue with another important square: Piazza dei Cavalieri (Knight's square) and the old monumental palaces of the town.
5)ONE DAY SPA Wellbeing Package: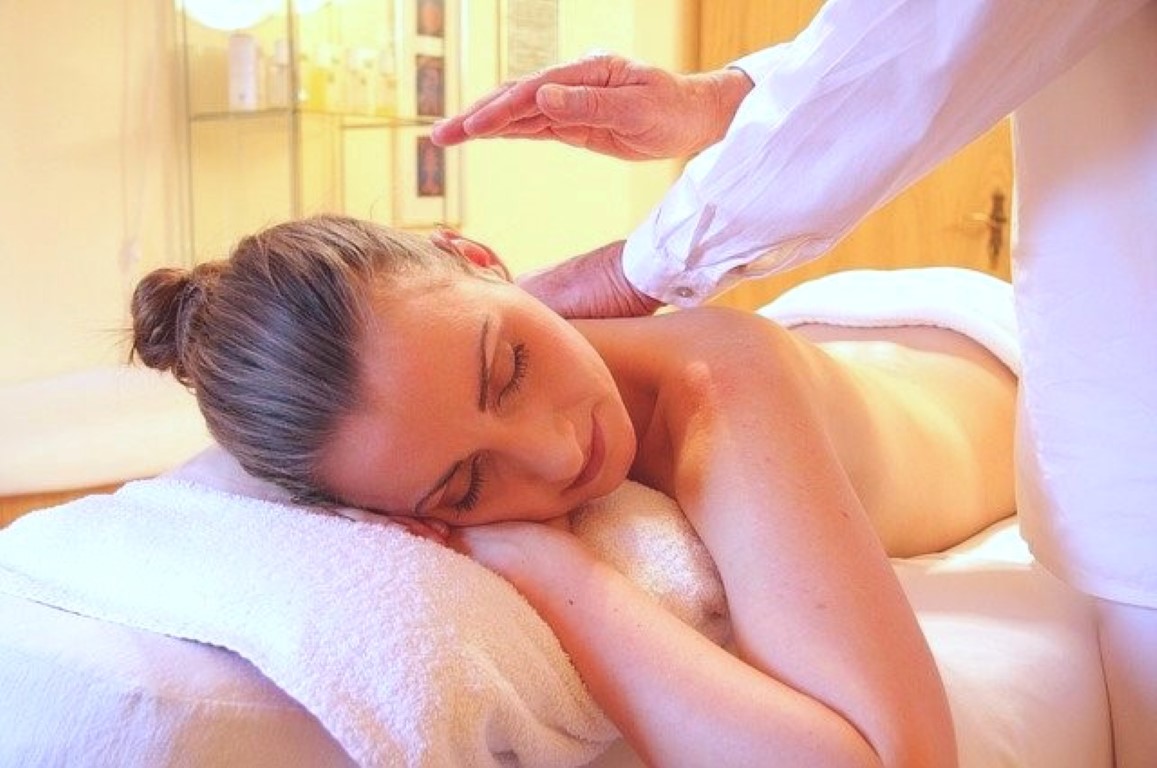 One Spa Day in the Thermal town of Montecatini Terme to relax and renew your body and soul. The town is famous for its Thermal baths and spring water and we'll organize your wellness day there. This Wellbeing Spa Package includes: hydro-massage bath, swedish sauna, emotion shower, Rasul bath, Hammam, Kneipp bath and entrance in the pools with sweet and salty water (thalassotherapy). Aroma Body Relax massage (25 minutes). There is a relaxing corner where you can have some delicate tea and fresh fruits.
Tips for the Tuscan Day Spa Package:
The Spa will provide the bathrobe. Bring your swimsuit and slippers.
You can order a nice light lunch by the external pool. Montecatini is one of the most famous spa towns in Tuscany and you might want to pre-book an additional massage. Here you can choose between:
Anti-stress massage (50′, with relaxing effects on the muscles while stimulating blood circulation)
Chocolate massage (30′, based on the smoothing properties of cocoa)
Peppermint massage (30′, revitalizes the energy of the whole body and creates a pleasant feeling of freshness).
After your treatments and relax we suggest you to visit Montecatini Alto, a gorgeous little village up on the hill over the spas and have cappuccino, gelato – ice cream or simply admire the Tuscan view. To go to Montecatini alto you can take the "Funicolare" a cable car which runs every 30 minutes till midnight. We suggest visiting Terme Tettuccio, one of the most famous Terme in Montecatini, with beautiful ornaments on the ceilings and the highest expression of Italian Art Nouveau style. Very often in the afternoon and in the evening there are classical music concerts. This is the "spa" where people come to drink the thermal waters too. You might want to try some too, even if for the healing effect you need to drink them for at least 2 weeks…
This spa package is provided in one of the most famous Spa Hotels in Montecatini and if you decide we can organize a special 1, 2 ,3 nights stay there with more special treatments.

We remind you that all the tour experiences on our site can be combined at your convenience and desire. This is just an idea with our suggestions. Every little detail in this experience can be personalized and extended.

ABOUT TAILOR MADE WEDDING EXPERIENCE
Here you can read about a tailor made wedding experience in Tuscany with us.

ABOUT HONEYMOONERS
Here you can read about a tailor made honeymoon experience in Tuscany with us.
If you liked this article, subscribe to our Newsletter and follow us on our social media channels: Facebook, Instagram and YouTube, where you'll be able to view contents about the various experiences that we offer and customize for our clients.
Thanks for reading, and we wait in anticipation to arrange a special experience for you, here in Tuscany!