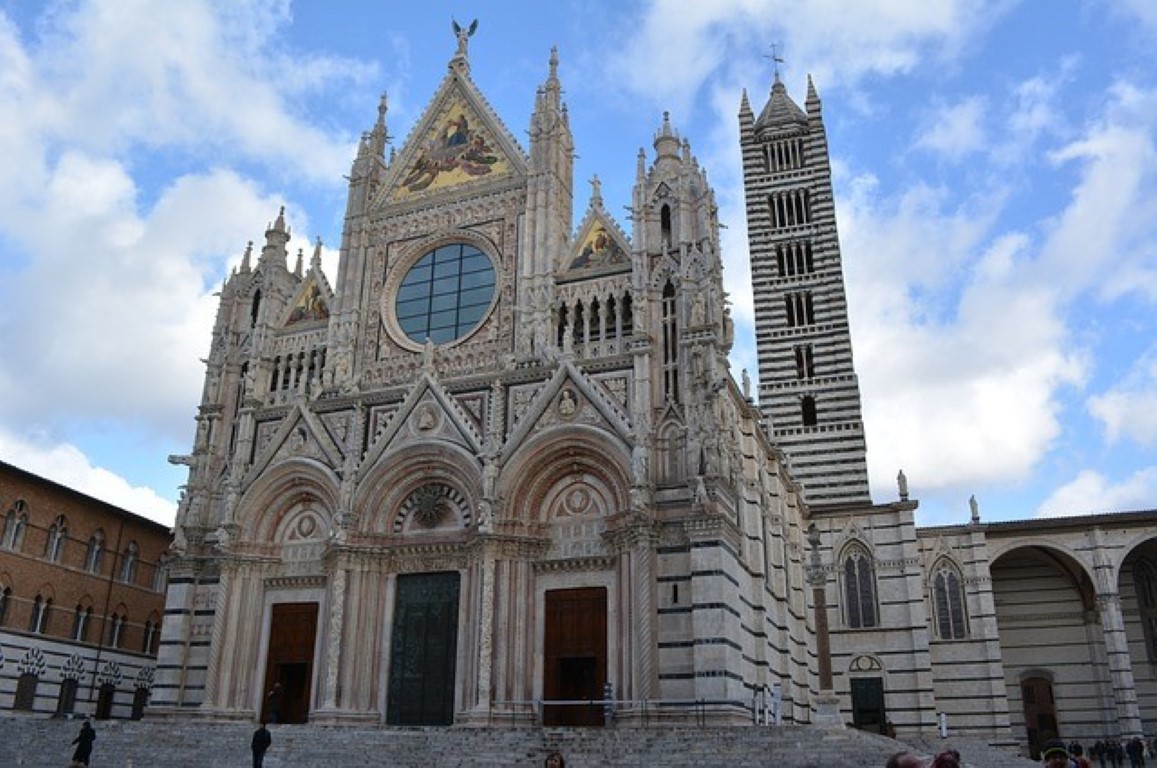 With their architecture and art treasures, the Campo Square, the Cathedral and the Church Saint Mary (Santa Maria della Scala) are fundamental interest points for those who are going to visit Siena and its ancient center, even just for a day.
The true charm of the city is especially striking if you have the chance to stay for a few days. You will be able to enjoy long walks along the ancient streets and find unique corners, as Barbara, expert guide of Siena, stated in a recent interview: "I Love Siena very much. Among the most interesting things to do here, the visit to the upper section of the Cathedral, called La porta del Cielo (the Gate to Heaven) is my favorite.
The whole Cathedral is for sure worth the visit, but this passageway above the vaults of the church truly offers a breathtaking view!

I find beauty in hidden places and monuments, like the tiny medieval fountains, which were fundamental for Siena, especially when water was running low. The green areas within the walls and the narrow paths under the arches are fascinating as well. The silent squares in the different districts, the spaces near the old wash houses… everything is magical in Siena.
Very close to the Campo Square, I love to get a cup of coffee at Fiorella's, a tiny place without seats which offers the best Italian espresso of the city.
A mandatory stop has to be a bakery (or a pastry shop) to try some typical local products: a pack of Ricciarelli, a piece of the delicious Panforte and a bottle (at least) of Chianti Classico wine, produced on the hills surrounding Siena.
Come and See Italy offers a wide range of tours and excursions to fully enjoy the beauty of Siena. Here are some of our best proposals:
http://comeandsee4.test/tour-tours-from/montecatini-terme/
Surprise: if you partake in one of our tours, you can share your experience with us on our social channels (Come and See Italy, on Facebook, Instagram and YouTube) or write a Review … A special surprise is waiting for you!