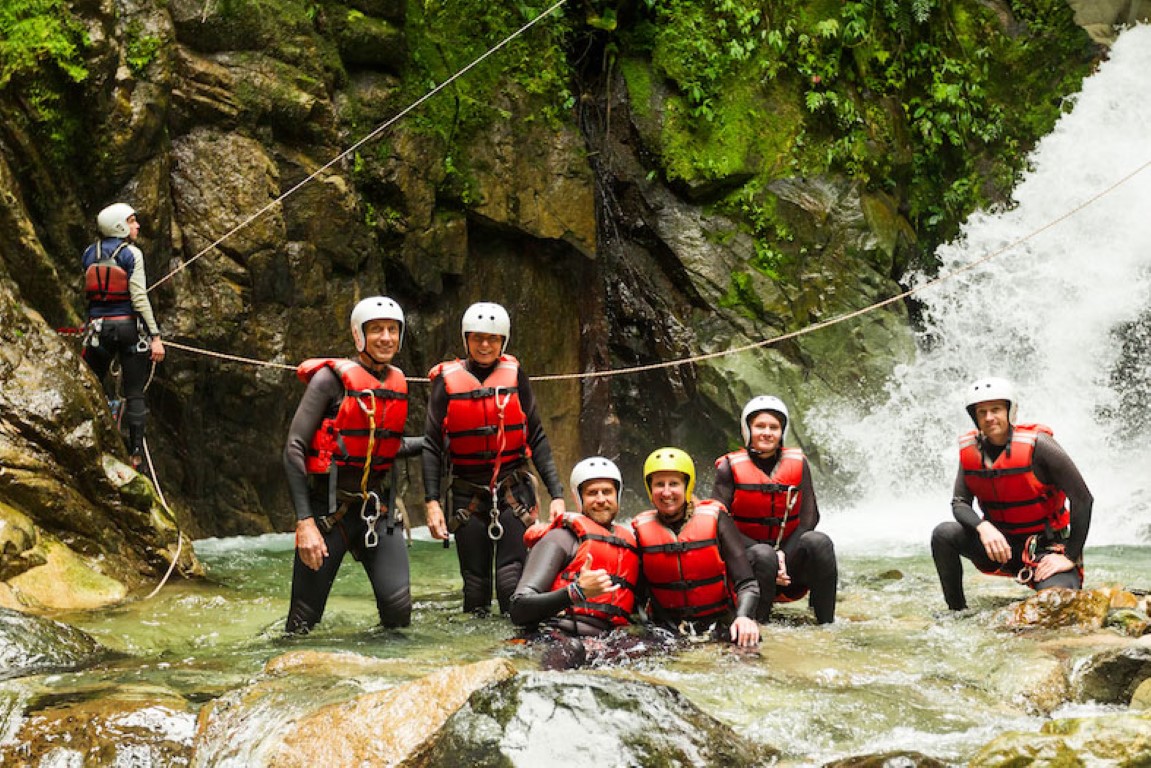 Team Building through the activity of Canyoning is an experience for which many companies, from Italy and abroad, contact us. For example, a Norwegian company called us to arrange a team building activity in Tuscany for its employees. Everybody in the company loved nature, so there was no better place to choose than the Garfagnana region.



The Canyoning activity is coordinated with our specialist guides, on this occasion Rio Selvano, who are experts in their field, knowing the course and its thrilling obstacles in detail. We supplied all of the required equipment, the helmets, wetsuits, climbing harnesses and canyoning boots which were carried to the meeting point, where the group were divided into two teams.
The Norwegian company had asked us to work on the employees sense of harmony, trust and safety. To build safety, Professor Alex Pentland of prestigious Boston MIT states: "We have to work on the sense of belonging to the team." So, what did we do? Well, firstly we distributed to each team member a bracelet, crafted specifically for this event, with a phrase written upon it, to inspire and encourage, to help and unite. These were used to remind them of their inclusion and sense of belonging to the team.
Secondly, we introduced a motivational therapist who presented ideas and suggestions with regards to the communication within each team.For example, that everyone must have the chance to speak and feel listened to, that nobody should be scornful or interrupt, and so as a result, we start to take care of each other. The therapist also established how important it is to share our vulnerability, as Harvard's prof. Jeff Polzer states: "Where people are allowed to admit their weakness, people begin to connect better, begin to trust."
So, an atmosphere of trust and friendship was created with our guide and a bond was formed within the two groups to tackle the canyoning course.




The Canyoning experience was a triumph, so much so, that the company's general manager offered his employees another experience here in Tuscany, this time an Incentive activity.




These experiences show how important it is to build a strong team spirit within a work group, independently from the market sector (our clients are companies belonging to different sectors, from furnishing production to delivery services, from engineering to finance consulting).
If you enjoyed this article, subscribe to our Newsletter and continue to follow our social channels: Facebook, Instagram and YouTube, where you'll find news and tips about our experiences in Tuscany, or check out some of our tours in the Special Offers section.
Thanks for the attention, we look forward to meeting you!